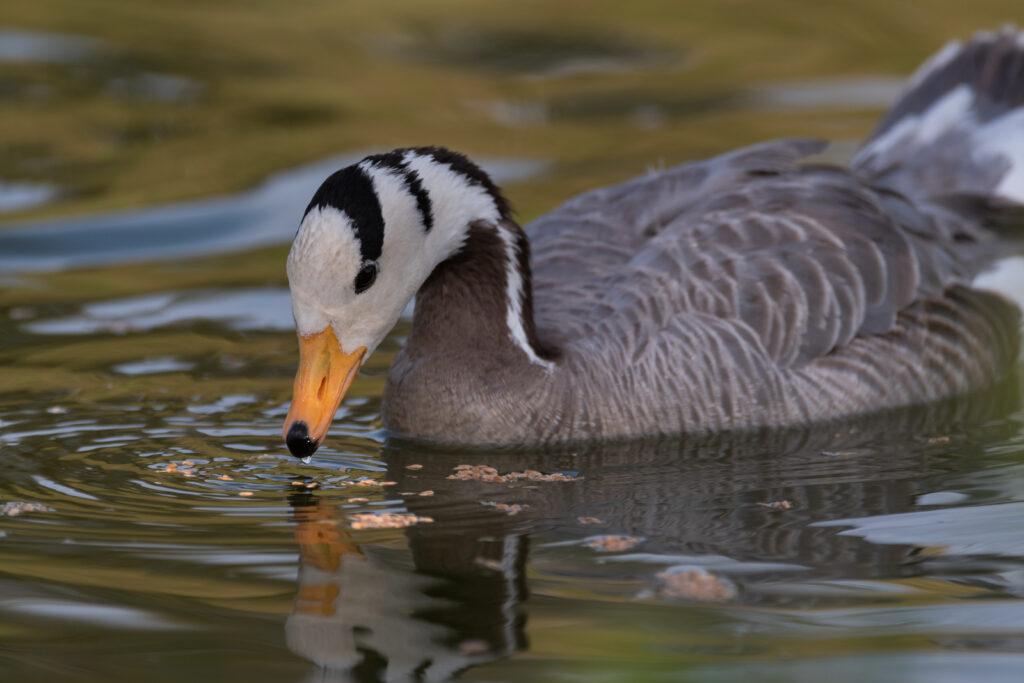 Ladakh is also home to numerous magnificent and endangered animals, such the black-necked crane, Bar-headed geese, woodpeckers, ducks, partridges, barbets, kingfishers, parakeets, swift eagles, and owls, to name a few, are some of the common birds spotted in Ladakh.
This complex and uncommon fauna is, however, seriously threatened by habitat loss and poaching. Being the sole location in India to symbolise the "Trans Himalayan" region, its harsh climate and chilly desert habitat safeguard species that has evolved to withstand the extremes of the local climatic conditions.
The ecosystem's impact on wildlife in Ladakh has affected the area's flora and fauna. They thrive in harsh environments with little cover from the elements, such as deserts, mountains, and other rocky landscapes. When it's cold outside, many animals, such as brown bears and marmots, may hibernate for the winter rather than relocate to lower ground. Experience the Wildlife of here by staying at our Heritage hotel in Ladakh.
Must see Animal Sanctuaries in Ladakh
Changthang Wildlife Sanctuary
Many endangered wildlife species can be found in the Changthang Wildlife Sanctuary in Ladakh. On the northern lowlands, Changthang is situated at a height of 4000 metres. Due to the unusually harsh and dry weather, the rangelands are unusable for agriculture.
The terrain of Changthang is primarily severe, consisting of mountainous tablelands with swampy and sandy plains. A wide variety of flora and therapeutic herbs may be found in Changthang, on the other hand.
Ladakh, the mythical kingdom of passes with undiscovered beauty, is located at an incredible elevation of 4,600 metres outside the Himalayas, with peaks rising to a height of 5,800 to 7,600 metres. It is home to a diverse group of wildlife species. Pack your baggage for a Ladakh holiday package if you want to view the wildlife there. You can see yaks with shaggy coats, nyans, or Great Tibetan sheep, rapidly disappearing urials or shapus, and bharal, or blue sheep, here.
The ibex is a well-known tourist attraction among Ladakh's animal species. And Ladakh is one of the few places in India where you can see snow leopards. The marmot, Tibetan argali sheep (nyan), Tibetan wild ass, Tibetan bharal (blue sheep), and Tibetan urial sheep (shapo) are a few of the most prevalent animals in Ladakh. On the other side, Ladakh may also be home to a number of rare animal species, including the Tibetan wolf, red fox, lynx, pallas's cat, and Tibetan gazelle.
Hemis National Park
One of the most well-liked animal viewing spots in Ladakh is Hemis National Park, the largest national park in India. A well-liked spot for wildlife tourists, this Ladakh national park is well-known for its population of snow leopards. There are more snow leopards in the park than in any other protected region in the globe. With a surface area of 4400 square kilometres, the park is home to 73 bird species and 15 different types of mammals.
Karakoram Wildlife Refuge
Located in the Leh District of Ladakh, the Karakoram Wildlife Sanctuary is a high-altitude wildlife preserve. Given that Tibetan Antelope only move to a small number of locations in India, this location is crucial. 15 species of the park's medical plants have been classified as rare or endangered, and the area also boasts a wide diversity of other plants.
Cold Desert Wildlife Sanctuary in Changthang
The wildlife reserve is located on the Changthang plateau in Ladakh. Several bird and animal species that are in danger of extinction live there. There are also about 200 different kinds of wild flora to be seen.
Ladakh Snow Leopard Sighting
Ladakh is home to a large contingent of endangered snow leopards. It is therefore the best place to watch snow leopards. This huge cat is thought to be a solitary animal that inhabits the alpine and subalpine regions at altitudes between 3,000 and 4,500 metres. So, to observe the snow leopard in the winter, travel to Leh Ladakh from Surat and other Indian cities.
The best site to see a snow leopard is in Hemis National Park, where there are most of them to be seen. In Ladakh, it is the greatest location to witness one of the enormous cats.
Best Season to View a Snow Leopard: The winter season, from January to March, is the best time to view snow leopards.
When to Visit Ladakh for Best Wildlife Sightings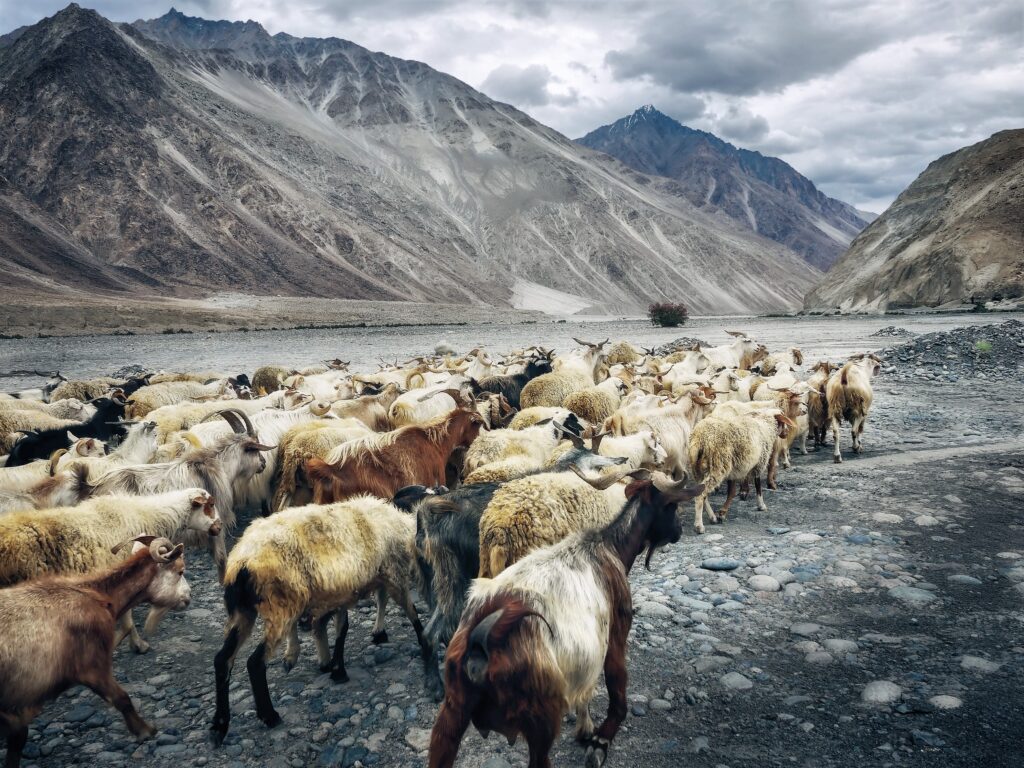 In Ladakh, the months of June through September are best for viewing animals. On the other hand, snow leopards have excellent vision all year round. Staying in our Heritage Hotel in Ladakh is the greatest way to get a taste of the area's wildlife.
Ladakh is a popular wildlife sighting destination but Bird watching in Ladakh isn't well-known among tourists. A comprehensive blog will brief you about birds in Ladakh and their habitats in Ladakh.