Ladakh, the land of high passes, is a paradise for adventure enthusiasts. Nestled in the Himalayas, this region offers a range of outdoor activities that are sure to get your adrenaline pumping. One of the most popular activities in Ladakh is river rafting. Rafting in Ladakh is an unforgettable experience that combines breathtaking scenery, adrenaline-fueled rapids, and the chance to immerse yourself in the region's rich culture and history.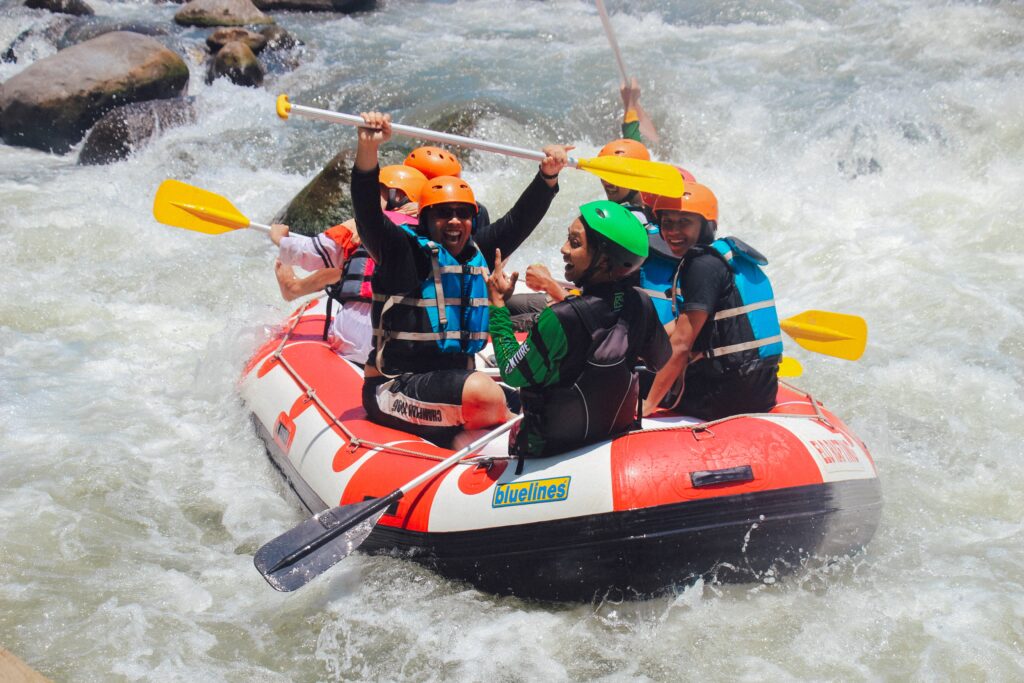 The Zanskar River is one of the best rafting destinations in Ladakh. The river flows through a deep and narrow gorge and is surrounded by towering mountains, making for a truly spectacular setting. The rapids on the Zanskar River are challenging, but they are also suitable for beginners, making it an ideal rafting destination for everyone. With rapids ranging from Class II to Class IV, you're sure to find a stretch that suits your skill level.
Another popular rafting destination in Ladakh is the Indus River. This river is one of the largest in the region and is known for its milder rapids and scenic beauty. The Indus River is a great option for those who are looking for a more relaxed rafting experience, but it still offers plenty of excitement and thrills.
When rafting in Ladakh, you'll also have the chance to witness the region's rich cultural heritage. The remote villages along the riverbanks are steeped in tradition and offer a unique glimpse into the lives of the people who call Ladakh home. During your rafting trip, you may even get the chance to stop at one of these villages and meet the locals, learn about their customs, and sample some of their traditional dishes.
It's important to note that rafting in Ladakh is seasonal, with the best time to go being from June to September. During this time, the rivers are at their fullest and provide the best conditions for rafting. Before embarking on your rafting adventure, make sure to choose a reputable operator that provides all the necessary equipment, including life jackets, helmets, and paddles.
In conclusion, rafting in Ladakh is an experience that you won't soon forget. Whether you're a seasoned rafter or a beginner, there's a stretch of river in Ladakh that's perfect for you. So, grab your paddles and get ready for an adventure of a lifetime while staying at our heritage hotel in Ladakh.
Which is the longest rafting in India?
Ladakh's Indus River is one of Asia's longest waterways. The river, also referred to as the Sindhu river, covered a length of about 3,180 km. The whitewater season here starts in July and lasts through late September. You can stay at the Heritage Hotel in Ladakh and experience this rafting.
Which river is rafting in Ladakh?
On the Zanskar river's whitewater, rafting is also possible. Whitewater rafting on the Zanskar is a thrilling experience due to the power of the current and the river's bends and curves. The majestic scenery of Ladakh gives the activity of rafting a lot of substance.
What is river rafting called?
Whitewater rafting, also known as rafting, is a demanding sport that involves navigating a raft through rivers or other areas of water. This is typically done in order to thrill and stimulate the raft riders on whitewater or other types of rough water.
Why is rafting good for you?
Excellent for Cardio & Muscle Strengthening.
In reality, you use your upper body primarily when river rafting to move through the water, which tones your arms, back, shoulders, and even improves your cognitive function.