Experience Ladakh's unique and rich culture and traditions. Keep an eye out for Ladakh's gorgeous museums, each with unique artefacts, paintings, and images that tell their own narrative.
Museums in Ladakh: Museums all across the world are living testament of our past. These museums preserve old sculptures, paintings, literature, garments, utensils, arts, and so forth. When visiting museums, one journeys through many eras of old history and sees the things of some important thinkers, statesmen, artists, and so on.
Among the several Ladakh tourist attractions, museums stand out for their beauty and significance. Museums in Ladakh, located in the hills, exhibit a completely separate culture and provide a distinct atmosphere for tourists and visitors. Several museums in Ladakh maintain the legacy and have become important Ladakh tourist attractions.
If you are on a limited budget, the cheapest Ladakh travel packages are available for you. The cheapest Ladakh vacation packages you pick will also depend on how you wish to go, whether by bike or by flight and then hiring a car. Stay at our Luxury hotel in Ladakh and experience Ladakh's culture and traditions.
Hall of Fame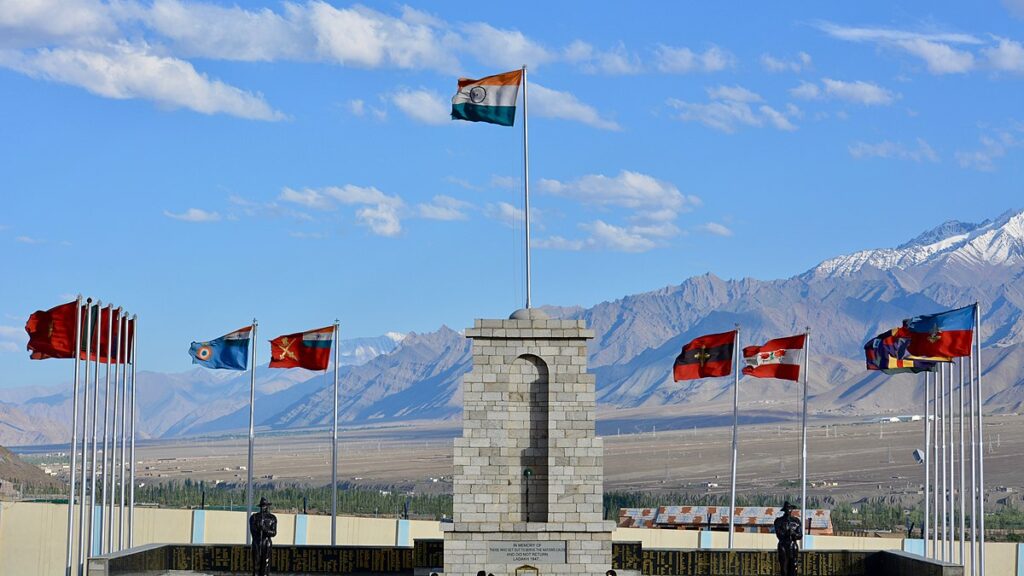 The Hall of Fame Museum is located on the Leh-Kargil road, approximately 4 kilometres from Leh city. This museum is dedicated to our gallant troops who gave their life during the Indo-Pak conflict. This museum is one of the must-see attractions in Ladakh.
The Hall of Fame museum is separated into sections, each with a different tale to tell about the heroic soldiers' things, images, and so on. One part has all of the images from the Kargil battle, while another contains images of the army installations on the Siachen glacier. On the ground level, there is also a projector where one may see the documentary 'Operation Vijay.' There is a section dedicated to Ladakh's history and culture. There is also a souvenir shop where you can buy coffee mugs, t-shirts, and other items. You may even have a photoshoot in Ladakhi dress there.
The Hall of Fame museum is located 2.1 kilometres from the Kushok Bakula Rimpochee Airport and is easily accessible by local transportation. The admission charge is Rs. 25, and if you want to take photographs, you may pay an extra Rs. 50 at the door. The cheapest Ladakh travel package lasts a maximum of 7 days and a minimum of 5 days; one cannot visit Ladakh for only a day or three.
Munshi Aziz Bhat Museum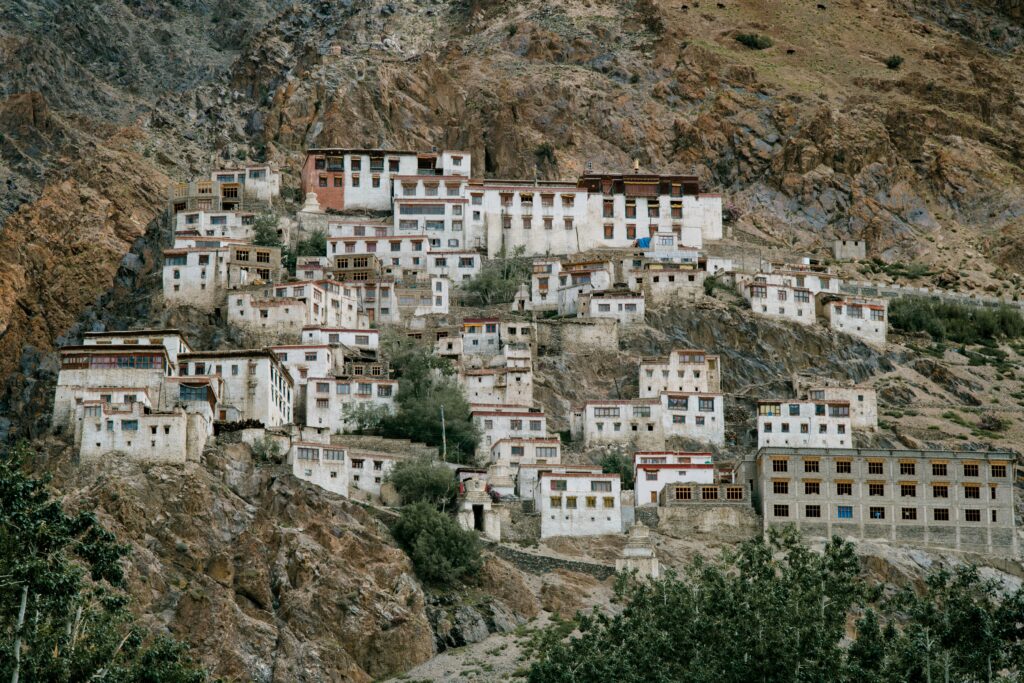 The Munshi Aziz Bhat museums of Central Asian and Kargil trade items are located in Kargil city. It is a public museum run by a family. The majority of the artefacts in this museum were trafficked between the Ladakh and Yarkand routes. The museum has been run by two brothers, Gulzar Hussain Munshi and Ajaz Hussain Munshi, with the assistance of their family.
The museums include all traded objects like tapestries, coins, kitchenware, horse saddles, antique texts, photographs, jewellery, costumes, and so on. Other items included Kashgar carpets, Yarkand hookah pipes, old textiles, coins, jewellery, natural dyes, costumes, and so on. The museum just received 600-700 year old Qurans and manuscripts. The museum has artefacts from the Kargil Silk Trade Route.
To get to this hilltop museum, go through Kargil's lovely valley to the house of Gulzar Hussain and Ajaz Hussain Munshi, 147, Munshi Enclave, Lankore. Our Stok Palace heritage hotel in Ladakh is the perfect base to explore Ladakh and experience its unique culture and tradition.
Leh Central Asian Museum
The Central Asian museum is in the heart of Leh, and the major market is adjacent. The Masjid Sharif is Leh's oldest mosque. This museum is modelled on it. This museum displays Leh and Central Asian antiques. All of the objects in the museum are the result of commerce from China, Baltistan, Tibet, Yarkand, and other places. Although photography is not permitted inside the museum, visitors may photograph the courtyard. It is one of Leh's spectacular four-story structures and a must-see for everyone interested in the heritage.
The trip to this museum is simple because it is close to the major market.
The Stock Museum and Library house relics dating back 200 years. Visitors may take a tour of the Namgyal dynasty at this museum. The library has 108 volumes of Kangyus, a collection of Lord Buddha's teachings. These are distinct from others since they are written on papyrus using precious stone ink.
Stok Palace is 14 kilometres from Leh and takes 30 minutes to arrive. To get to the palace, take public transportation or rent a cab.
Balti Heritage House and Museum The Balti historic home in Leh can only be characterised by its name. Objects at the museum depict Balti's life. The fading Balti is maintained in the Balti Heritage House. Balti's valuables are maintained in a two-story traditional home composed of wood and stone. This home is over 200 years old. Mr Mohammad Ali Mansoor owns this home, and he and his family live there.
The historic home has antiques that are many years old, and a tour of this house is like living through all of the stages of the early years.
The Balti Heritage House is located in the hamlet of Turtuk. Turtuk is the northernmost settlement in the Nubra Valley. It is 205 kilometres from let and 90 kilometres from Diskit. Foreigners and Indians alike must obtain a permit from the DC office in order to enter Turtuk. To go to Turtuk, one can take a cab from Leh. There are several affordable Ladakh trip packages available that include this location in their itinerary.
The Ladakh Textile Museum
The Ladakh Textile Museum, as the name implies, has the most valuable and finest handloom collections. Kashmiri cardigans and pashminas are popular there. The nomads weave all of the handloom goods here. And the weaving is done in the traditional manner to preserve the cultural legacy.
In Leh, the museum is beside the polo field. A longer visit is required to fully appreciate the splendour. Any of the cheapest Ladakh tour packages you pick, if a bike trip, starts at Rs. 35,000/each for at least 4-5 days. Ladakh tourism attractions provide much more than meets the eye.
Each museum in Ladakh presents a unique tale, each with its own significance. The tales merge, and you get a large picture of Ladakh's history and present, which adds to the elegance of Ladakh tourism destinations.