If you've ever seen photos of the mountains in the Ladakh region of Jammu and Kashmir, you know how simple it is to fall in love with them.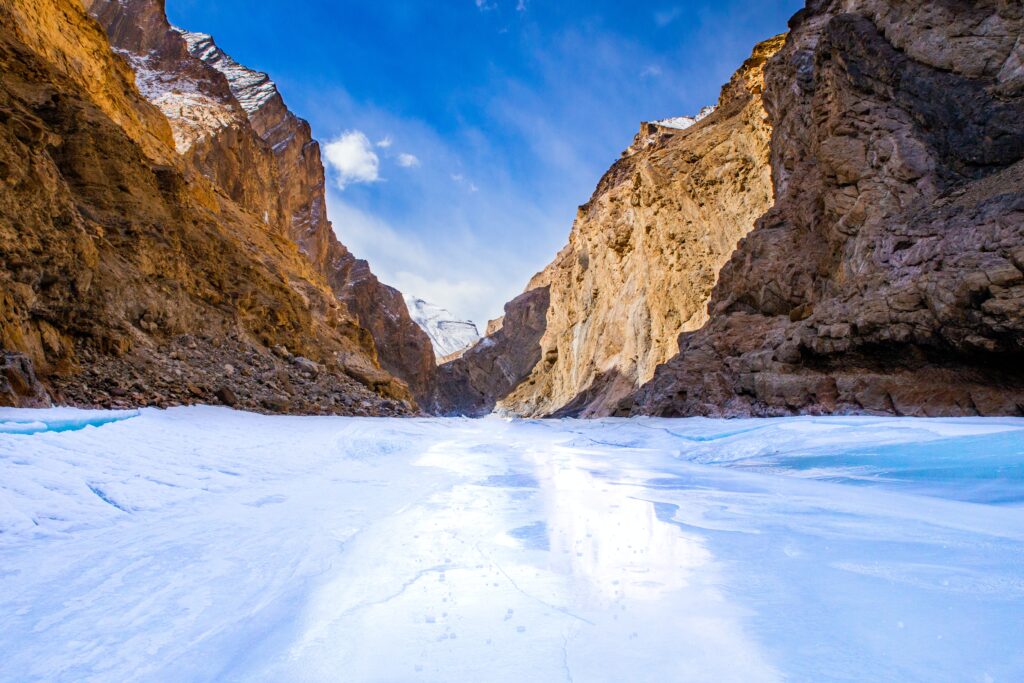 Every peak here is a different shade, and the sky above appears both blue and close. One can take road trips from either Srinagar or Manali to see more of this stunning landscape. Leh is one of the two districts in the area (the other is Kargil), and when you get there, the majestic mountains and the Gompas (monasteries) perched on them will leave you in awe. However, the region's geography emphasises both its vulnerability and its difficulty. Experience the serene beauty of Ladakh by staying at our Heritage hotel in Ladakh.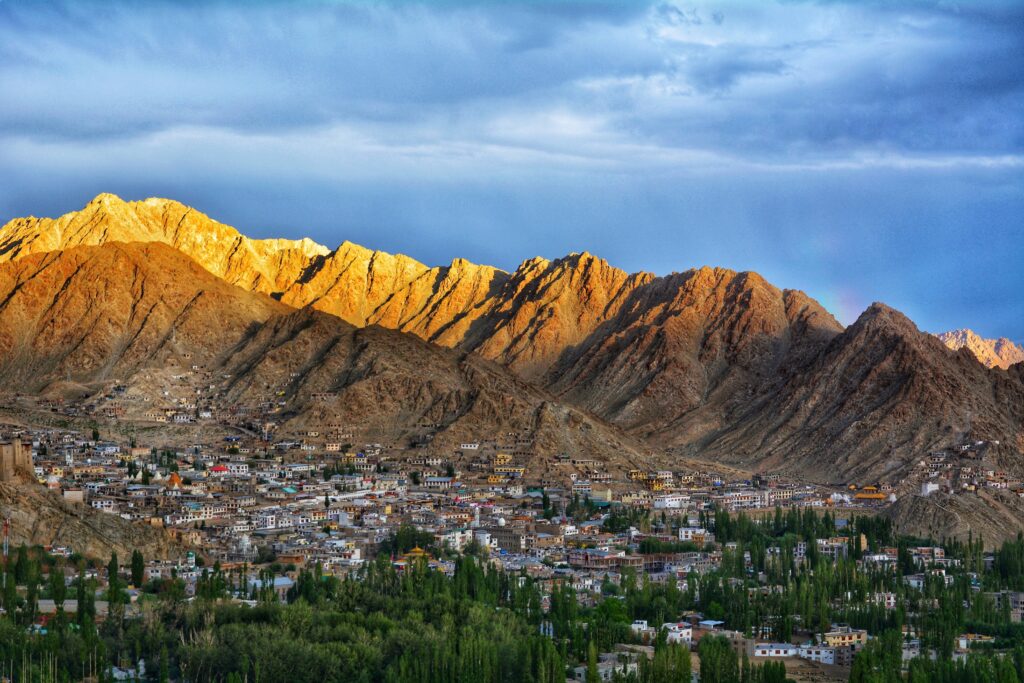 Locals in Ladakh, however, feel that their community is changing now. It was once a haven for motorcyclists and hikers, but it is now slowly becoming a popular spot for mainstream tourism. Along with the beauty and quiet, doubt also exists here. Landslides occur as a result of heavy rain. Near the city of Leh, every stream appears to be either overflowing or about to break its banks. The rough terrain and erratic rainfall make things more difficult.
The 'local' story
The struggle against harsh weather is not the only issue on the minds of those who live in high-altitude villages. The residents here are likewise quite busy attempting to maintain their traditions while also balancing the changing ways of life.
Due to the absence of opportunity in their home villages, youngsters from these communities attend schools in Leh City and eventually attend universities in Jammu & Kashmir and other states. What might be done in this circumstance?
Young people would return if given the opportunity to receive vocational training in pashmina weaving as well as other professions like teaching or medical. However, they are currently having difficulty maintaining employment possibilities.
Turning a threat into an opportunity
Rumbak is a town located in the midst of Hemis High Altitude National Park, which is regarded as one of the greatest places in the world to witness snow leopards in the wild due to the snow leopard population's high density. At a height of approximately 5,000 metres and after years of battle with the wildlife and persistent efforts from the autonomous hill council of Ladakh, this village has now chosen sustainable tourism as a means of subsistence.
The town has become a recognised role model for others by utilising homestays to transform the snow leopard threat into an opportunity. Every home in Rumbak now receives three to four visitors for 60 days or so each year, who each pay Rs 800 a day.
Since around ten years ago, ecotourism has thrived in Ladakh thanks to the influx of travellers. However, the village is now reliant on it. There is no one to take care of the cattle they own or to take them for grazing in remote patches in this freezing desert because the majority of its youth or kids attend schools or universities in Leh city and look for opportunities in other parts of the country. The peasants are unable to make much money from pashmina because it is also losing popularity with consumers.
Another settlement at the same elevation, Miru, is surrounded by delicate rocky outcrops, and the Indus runs through the centre of it. Anyone would enjoy the appearance of this community. This settlement is located on the Manali-Leh highway, unlike distant Rumbak, though. Although the number of animals in this town has decreased from 12,000 to 3,000 in the past five years, practically every home has a small barley or green pea field. However, this village has similar issues regarding sustainability.
For the community of Miru, which is attempting to follow Rumbak's lead in welcoming tourists, a trip here is like attending a festival. Everything has a beautiful display during an exhibition that the villagers will organise, from weaving pashmina and yak wool to their traditional chaang and po cha (salted butter tea). There is so much in their culture to offer. The village is currently looking into the possibility of eco-tourism, like Rumbak. Yet its journey is anticipated to be more difficult because homestays are not popular travel destinations when situated near highways. It is also searching for opportunities that will allow them to keep their children. The locals are looking for assistance from the hill council, volunteers, and non-governmental organisations in order to better market their green peas and pashminas and make the most of what they have.