Ladakh, located at the foot of the beautiful Himalayas in northern India, is one of the country's top summer tourist attractions. Ladakh is a union territory managed by India, which is part of the broader Kashmir area and has been a source of contention between India, Pakistan, and China since 1947. Ladakh is known for its picturesque locations, Buddhist temples, and pristine environment. Due to the strong influence of Tibetan Buddhism, it is also known as Little Tibet or the land of lamas. While many tourists come to Ladakh for its undisturbed natural beauty, others come for the chance to hike to the sky and see some of the best sights the country has to offer. That's not all; Ladakh boasts a plethora of additional attractions that draw visitors from all over the world. In this article, we'll go over some major attractions that contribute to Ladakh's popularity as a tourist destination.
Mountain Passes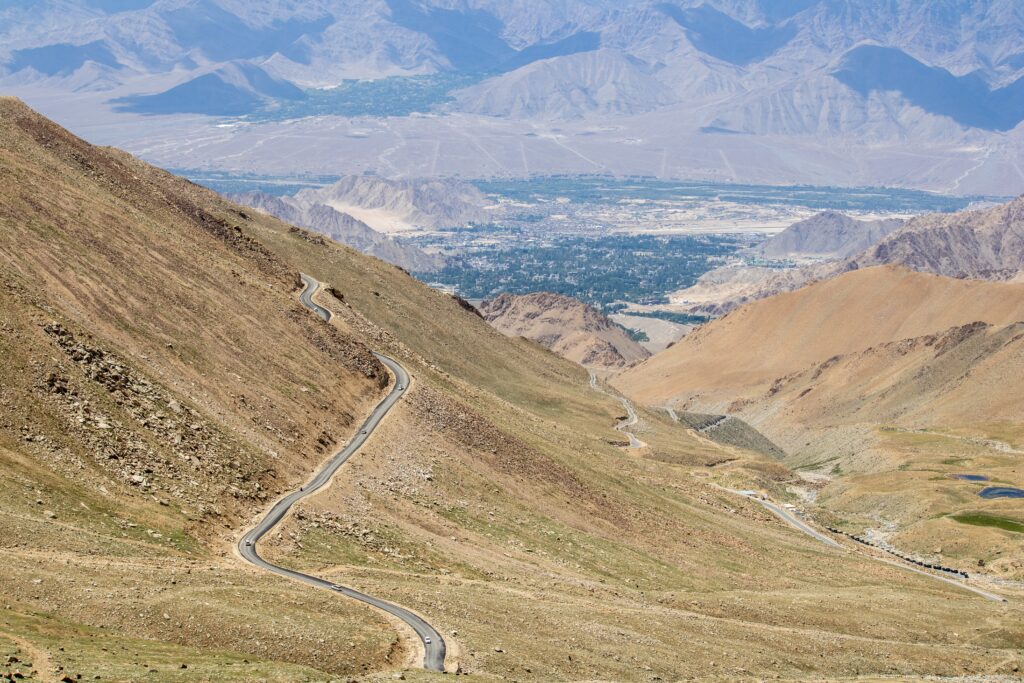 Many people refer to Ladakh as the "country of high passes," which is understandable given the multiple high altitude crossings that are equally sought after by tourists and locals, but for different reasons. Most of the mountain passes in Ladakh played a significant role in the historic Silk Route at one point or another. Before continuing, traders from today's South Asian countries would stop there. These passes also gave us access to the rest of the world, particularly Central Asian countries. The passes continue to be essential to the people as well. The iconic mountain passes in Ladakh are now as popular as the monasteries, lakes, and gompas as a tourist draw. Crossing them is a once-in-a-lifetime event, as you'll be rewarded with breathtaking views, plenty of adventure, and unforgettable experiences. Some famous passes are Rohtang pass, Bara-Lacha La Pass, Lungalacha La Pass, Taglang La Pass, and Zoji La Pass.
Culture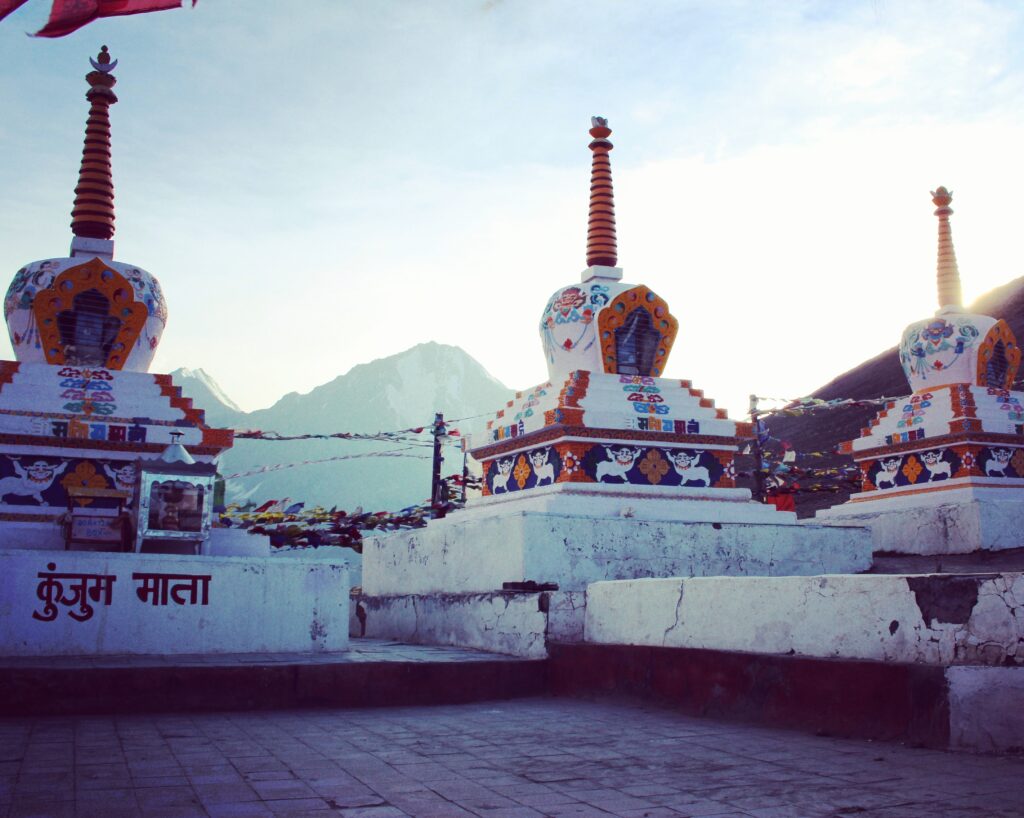 An observable fact is whenever a traveller visits Ladakh, they witness it is strongly influenced by Tibetan culture. Tibetan culture and Buddhism have a strong influence on practically everything, from the people's clothing to their cuisine. Despite this, Ladakh has a diverse and fascinating culture. Ladakh's demography, too, has had a significant impact on the culture that exists now. The Ladakhi people's daily lives centre around the gompa or monasteries, which are an important aspect of their culture. Throughout the year, the inhabitants of Ladakh celebrate several festivals, the most well-known of which are Losar, Hemis Tsechu, and Saka Dawa. Stone jewellery, woollen clothing, and mural paintings on the walls of monasteries, which are done by both laymen and monks and symbolize the various facets of Buddhism, take up a lot of their time.
Wildlife in Ladakh
Ladakh's diversity stems from its natural beauty, and wildlife is a component of that beauty. Ladakh has pristine Himalayan scenery free of commercialism. In their natural habitat, rich in Himalayan vegetation, rare birds and animals can be found. Ladakh is unquestionably a one-of-a-kind wildlife destination, with a variety of unusual animals and bird species roaming freely in their natural habitat. A wide range of vegetation and fauna can be seen. It also has many rare and endangered animal species. The region of Ladakh, with its unique environment, provides wildlife and photography enthusiasts with the opportunity to see some of the world's rarest and most beautiful wildlife species against a magnificent backdrop of snowy peaks. This area is home to around 225 different animal and bird species. The snow leopard, brown bear, lynx, wolf, Tibetan sand fox, Tibetan Argali, antelope, and others are among the top wildlife to see in Ladakh.
Monasteries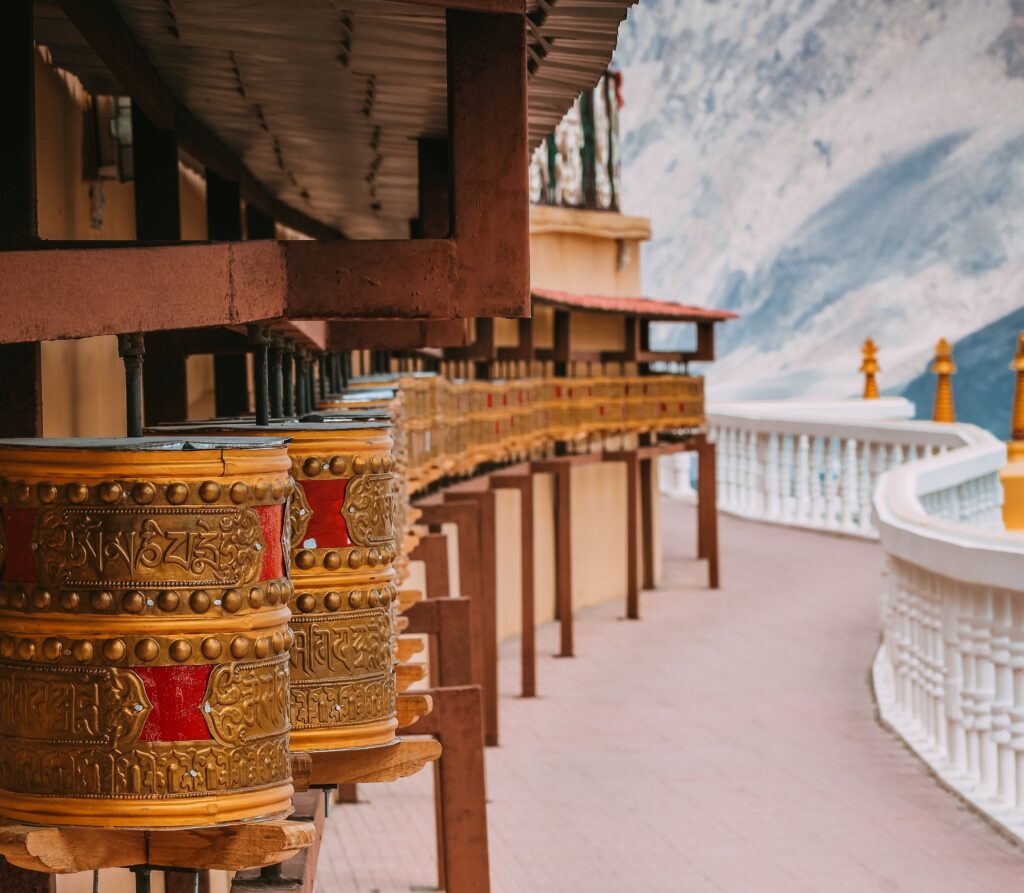 Ladakh's rocky terrain is littered with countless monasteries or gompas, as Buddhism is the religion of the majority of the inhabitants. These monasteries are attractive to visitors not only because of their religious and cultural value but also because of their architectural splendour. Visitors are easily captivated by old texts, thangkas, paintings, and other treasures. Furthermore, the tranquillity of these gompas has a revitalizing impact. It would be a mistake to think that visiting just one monastery allows you to see everything because each monastery is distinctive in some manner. Some must-visit monasteries are Hemis Monastery, Spituk Monastery, Thiksey Monastery, and Alchi Monastery. Stok heritage hotel in ladakh is the best place to halt which has mesmerizing sceneries.
Adventures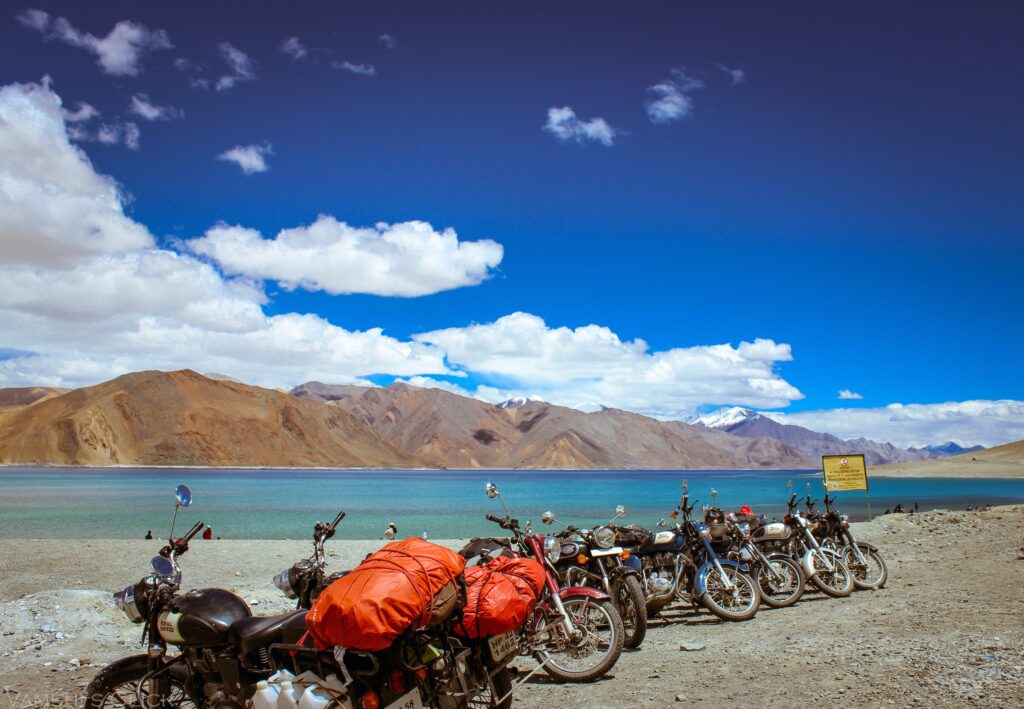 Ladakh's geography, which is peppered with Himalayan mountain peaks, fast-flowing rivers, and high passes, makes it an ideal adventure tourism destination. Trying out different adventure activities in Ladakh offers a unique thrill and experience. During an adventure tour in Ladakh, you can participate in a variety of activities ranging from peak climbing in the Himalayan ranges to river rafting and horseback riding. The high altitude and stunning scenery only contribute to the allure of seeking adventure in Ladakh. Some popular adventurous activities in Ladakh are peak climbing, mountain biking, river rafting, Trekking, Camel Safari, and Jeep Safari.